New Salvia Manual and other books are now  available
                   Please note: We are NOT a Nursery
Salvias plants are available at our Sales tables at various events during the year, as well as by request. Please see our Calendar of Events for the next selling event. Ph  03 9803 4534 for availability.
Note: We do not direct mail plants
NURSERIES THAT SELL SALVIAS
Salvia plants are available for sale from the following nurseries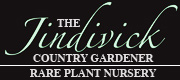 THE JINDIVICK COUNTRY GARDENER Rare Plant Nursery –
ph 03 56285316
1070 Jacksons Track, Jindivick 3818
Specialising in growing and selling Rare and Unusual Trees, shrubs Perennials Bulbs and Climbers, a unique nursery with amazing stock.
www.jindivickcountrygardener.com.au
LAMBLEY NURSERY – PH (03) 53434303
"Burnside" Lesters Rd Ascot VIC 3364
Retail and Mail Order Nursery Specialising in dry climate plants. Perennials and bulbs including many new releases from Europe & USA.
www.lambley.com.au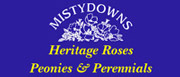 MISTYDOWNS– Phone 03 5345 2847 Fax 03 5345 1200
P O Box 398 Creswick Vic 3363
Retail & Mail Order Specialist Growers of Heritage Roses, Unusual Perennials, Tree and Herbaceous Peonies. Mail order and Nursery Sales.
www.mistydowns.com.au
TESSELAAR – phone: 1300 428 527
357 Monbulk Road SILVAN VIC 3795
Offering you Australia's largest range of guaranteed garden worthy bulbs, plants and perennials. Free full colour catalogue or purchase direct..
www.tesselaar.net.au
FROGMORE GARDENS – phone 03 5424 1777
Blackwood Rd Newbury VIC 3458
Herbaceous perennial growers. Grass and prairie plants specialists. Mail Order and personal shopping.
www.frogmoregardens.com.au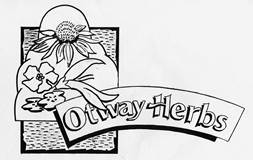 OTWAY HERBS – Ph 03 52376318
155 Biddles Rd, Apollo Bay,    Judy & Ken Forrester
i[email protected]
Specialists in Herbs, fragrant and medicinal plants
Salvias, Perennials, Rockeries and Shrubs
Nursery open daily 9am -5pm
Superb views are to be seen. Children are welcome.
Follow the signs from the Great Ocean Rd, 12km from Apollo Bay, up Wild Dog Rd and Busty Rd
www.otwayherbs.com.au
FOUR SEASONS HERBS – or email: [email protected]
Huge range of rare & unusual herbs, edible perennial plants, wasabi, saffron corms & organic garlic. Specialised Mail order nursery.
Order Online at :
www.fourseasonsherbs.com.au
NUTSHELL PERENNIAL NURSERY and PLANT FARM
Wallandoon' Wallandoon Lane, Wallendbeen NSW 2588
Phone(02) 6943 2623 Great Range of Perennial plants available for sale by mail order.
www.nutshellnursery.com.au
Yellow house Perennials
A huge range of perennials for the cottage garden
Prompt mail order service.
20 Jervis St, Nowra N.S.W.
Ph 02 44218681   MB: 0400305417
Neville Burkett
www.yellowhouseheritageperennials.com.au
RAITHBY PLANT NURSERY
P.O. Box 589 Mowbray Heights Tasmania 7248 – phone: 03 63 262583
Mail order: Suppling a range of bulbs and pere nnial plants suitable for pots and troughs
www.raithbyplants.com.au
BULBS DIRECT – Phone 03 52505132 Fax 03 52505116
email:[email protected]
Bulbs Direct specializes in mail order flower bulbs. With over 400 varieties of premium quality bulbs and prompt mail order service.
www.bulbsdirect.com.au
LYNN'S RARE PLANTS
PO Box 7040 Leura NSW 2780
Rare woodland plants, Trilliums Epimediums, Arisaemas, plus much more. www.lynnsrareplants.com.au
PERENNIALLE PLANTS
142 Gaskill St Canowindra NSW 2804
phone: 0427077798 – email: [email protected]
Specialising in drought & frost tolerant perennials, fragrant, edible and herbs.
www.perennialle.com.au
VICTORIA
COUNTRY FARM PERENNIALS
Phone (03) 3562 84202 Fax (03) 3562 84202
96 Laing's Rd, Nayook Victoria 3832
http://countryfarmperennials.com.au
COTTAGE FARM PERENNIAL NURSERY
Chris Tournier
Phone (03) 5265 6140 Mob 0412493422.
Thurs-Monday
1985 Barrabool Rd, Gnarwarre, Geelong 3221
Email: [email protected]
BRENLISSA FUCHSIA NURSERY
We offer over 245 varieties of Fuchsia, tube stock, pots, baskets and standards. Mail order specialists. Open 7 days by appointment only.
Phone 0438393578
862 Midland Highway Mount Rowan Vic 3352
www.brenlissaonlinenursery.com.au
OTHER STATES
SUE TEMPLETON'S
UNLIMITED PERENNIALS
369 Boomerang Drive, Lavington, 2641 NSW
Phone: 02 6025 4585
http://www.salviaspecialist.com/
Email: [email protected]
KATHY BASIACO
Salvia and Pelargonium Specialist
Brisbane, Queensland
Mob: 0404 36 98 48
Email: [email protected]
RAITHBY PLANT NURSERY
Phone: 03 6326 2583
P.O. Box 589 Mowbray Heights Tasmania 7248
Mail order: www.raithbyplants.com.au
Supplying a range of bulbs and perennial plants
Suitable for pots and troughs.
NUTSHELL PERENNIAL NURSERY & PLANT FARM                          Phone: (02) 6943 2623
Great Range of Perennial plants available for sale by mail order. www.nutshellnursery.com.au
'Wallandoon'
Wallandoon Lane, Wallendbeen NSW 258
Nurseries selling Salvias
Continued from page 16
KERRY MITCHELL'S NURSERY IN A GARDEN
Salvia specialist, ACT
On 14 November 2014 moved from 661 Comleroy Rd, Kurrajong NSW, to near Canberra. The new address is
153 Farringdon Rd, Braidwood ACT 2622.
www.salviasplus.com
Email: [email protected]
Mobile 0431 102 921
WOODBRIDGE NURSERY
Daniel and Zoë Magnus
PO Box 90, Woodbridge 7162 TAS
Phone: 0438 674 437 Fax: (03) 6267 4437e-email: [email protected]
ZEPHYRANTHES
78 Great Northern Hwy, Midland, WA 6056
Phone: 08 9250 3682
http://www.zephs.com.au
Other Nurseries
Tupelo Nursery – (SA) very extensive list.
Digger's Nursery – Mail order ( Vic)
Larkman Nursery –Mail order (Vic)      – Di's Delightful Plants – Mail order
     –  Romantic Renaissance  Herbs – Mail order – Bunnings
Wholesale Nurseries
Stilton Lane (Vic) Masters & Bunnings
Devon Plants (Vic)
The Ranges Nursery (Vic)
Tavistock Nursery (Vic) Retail & Wholesale – Masters
PGA  (Vic) ( Wholesale) – Bunnings
( Plant Growers Australia)
(Australian Plant Growers)
Haar's Nursery (Vic) ( Wholesale) – Bunnings
 Balls Aust. (Vic ) (Wholesale) – Bunnings & Masters
  Natural Selections ( NSW)
Salvia Seed
Salvia seed is available to purchase, see full list on the Salvia Seed page. This fluctuates during the season depending on availability.
Tips and Hints
These are morsels of information that might help you with your problems in the growing Salvias
Possum Problems
Did you know that possums don't like most Salvias. The oils in the leaves are quite different to the oils found in the leaves of native plants, so the possums have to either leap through the tree tops or scamper down the path in order to get from A – B, they won't go along the fence line.
If you have climbing roses or other shrubs being eaten by possums, then plant the tall Salvias among them to deter possums. You may now be left with some leaf growth and possibly some flowers next season.
Failing that, spray Charlie Carp on the effected plants each week until you are sure that the possums have left you shrubs alone. Possums don't like fish smells either.
Water Storage Crystals:
These have been used for some time by members of the Salvia Study Group. We use them when planting at Nobelius with great success.
Put in one teaspoon of crystals to 250ml of water. This can be doubled if there is a lot of planting to do. You will be surprised how much one teaspoon swells to.Keep the crystals very wet during storage.If they dry out, they will hydrate well with added water.
Dig the hole for your plant and it is here where we have two schools of thought.
1:   Put gel into the hole, place the plant on top then cover with soil. You will need a small scoop for seedlings and about a larger scoop for shrubs.
2:   Place the plant in the hole and put the gel around the roots not under them. The same amount as above.
In both cases the gel will last for about three years and by that time the root system for your plant should be well developed and need no assistance from the gel.
Cat Litter Trays For Soaking Plants:
 During the hot days we had in Victoria I purchased from the Reject Shop (cheap) litter trays. I half filled them with water and put the smallest of my pot plants and pots with cuttings into the litter trays. I then placed the litter trays in the shade. As the water evaporated I refilled them. Some plants drank a lot more water than others.
I had seen this done on a much larger scale at Jillian's property and it was my sister who suggested the litter trays. They worked beautifully and I did not lose one of my small plants or cuttings. I did lose some other plants though, both in the garden and in larger pots. I think we all did.
Seed Germination Tips:
Often some seeds can be difficult to germinate without a little help. But a tip use frequently by someone who raises quite a lot of seed. This person uses Epsom Salts. She puts a teaspoon of Epsom Salts in a spray bottle full of water to dissolve, spraying the
pots immediately after sowing and once or twice before germinating, but not after they have started to appear. The Magnesium in the salts must help the seed to overcome dormancy.
Smokey Water:
Smokey water is often used in the form of diluted Regen 2000 Smoke Master solution from TREEMAX. This is often used by Nurseries and Botanic Gardens  to help overcome the dormancy in some very difficult seeds.
Oxalis: Getting rid of.
 A great way to eradicate this horrible weed is to use : 1 part sulphate of ammonia to 2 parts sand. Mix and sprinkle lightly over oxalis.  repeat in 3 weeks, then again if necessary
Grubs & Slugs:
If grubs and slugs are ruining your garden, then place a few slices of cucumber in a small pie tin and your garden will be free from pests all season. Apparently the chemicals in the cucumber react with the aluminium to give off a scent that drive garden pests crazy.
Perlite and Vermiculite Suppliers
 Duralite Horticultural Suplies www.duralite.com.au
  2 Downard St, Braeside, for large bags of Perlite and Vermiculite for use in the propagation of cuttings  – at wholesale prices  approx $21.00